We hand select the highest quality, above average materials so you can relax
and enjoy your new outdoor kitchen, arbor or outdoor living space in your very own paradise!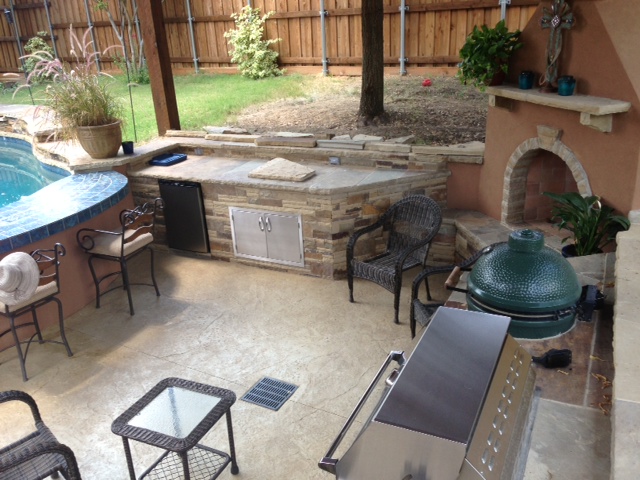 Because the kitchen is an integral part of entertaining at home, many people prefer an outdoor kitchen or sometimes referred to in the cooler climates as a 'Summer Kitchen' for convenient cooking and dining in the beautiful outdoors.
Outdoor Kitchens is an increasingly popular trend to extend your outdoor living space. Our modern outdoor design takes the elegant style of your interior living space and continues it into the yard, creating the same functional living space on the outside.
Whether enhancing your new home or revitalizing your existing outdoor space, we are your complete landscape and Outdoor Kitchen specialists.
We'll listen to your desires, design ideas, goals and incorporate your vision. From traditional construction to formal to exotic and tropical, we will help you achieve the look you desire and choose materials specific to your yard.
We want things that last and nothing lasts longer than stone and concrete. For the past 30 years Carlton's Concepts has been creating structures that will last a lifetime.