Carlton's Concepts specializes in many types of residential fence.
Whether you want to enhance the beauty of your yard, secure a swimming pool,
or protect children or pets, we have something to meet your every need.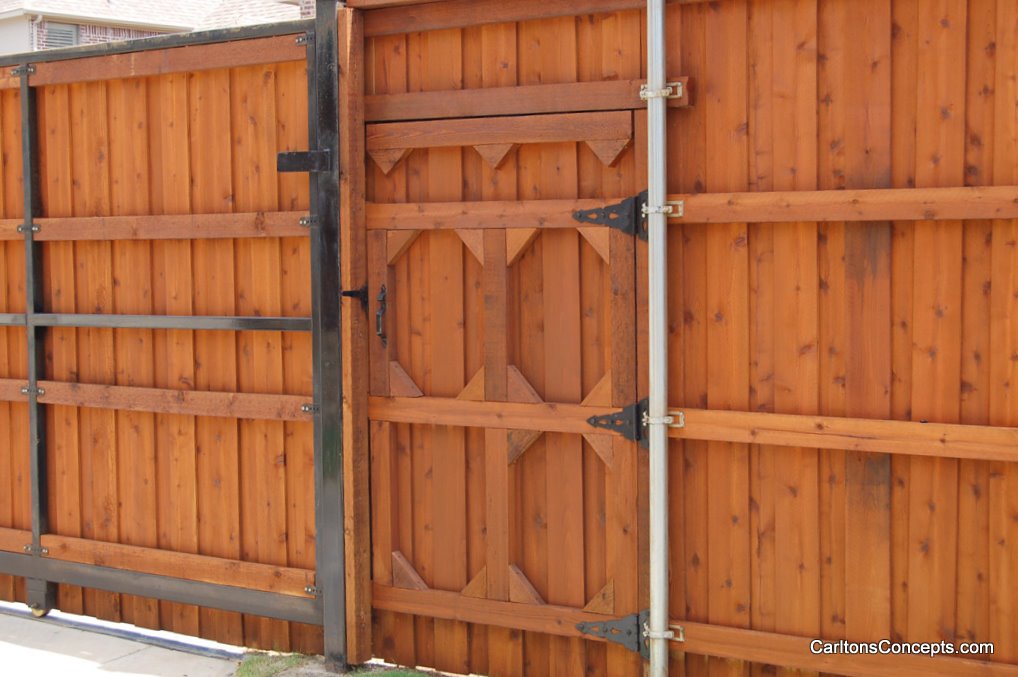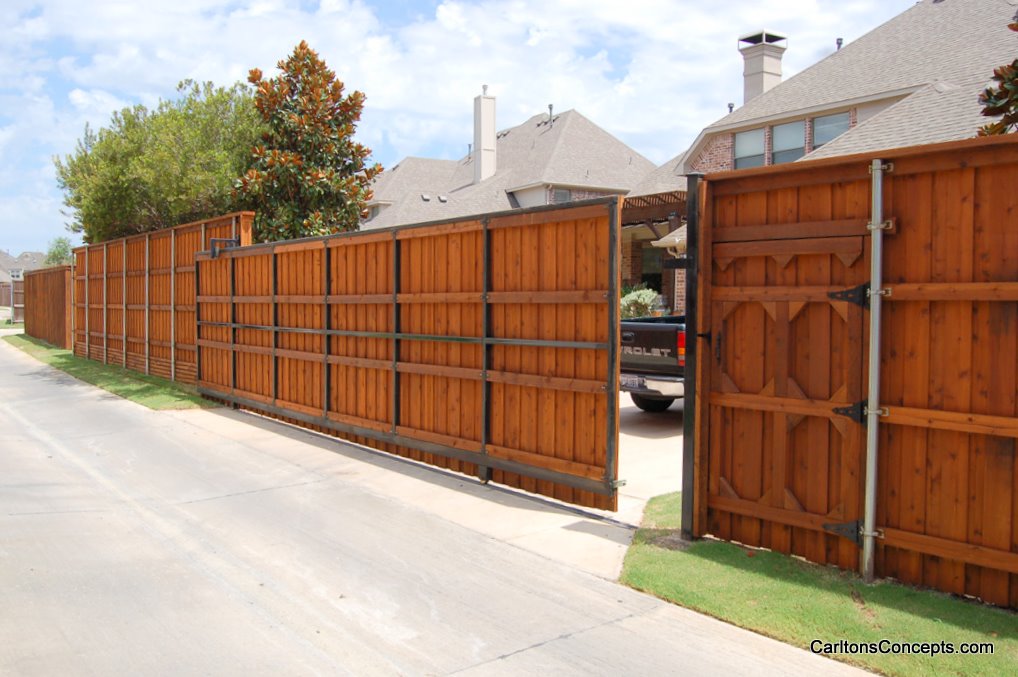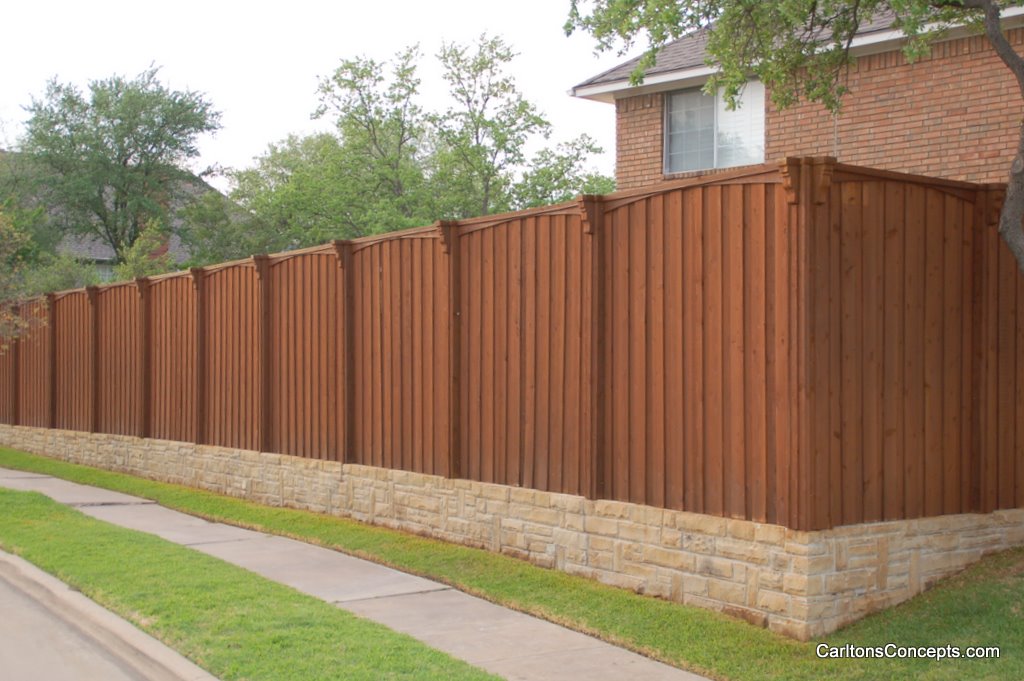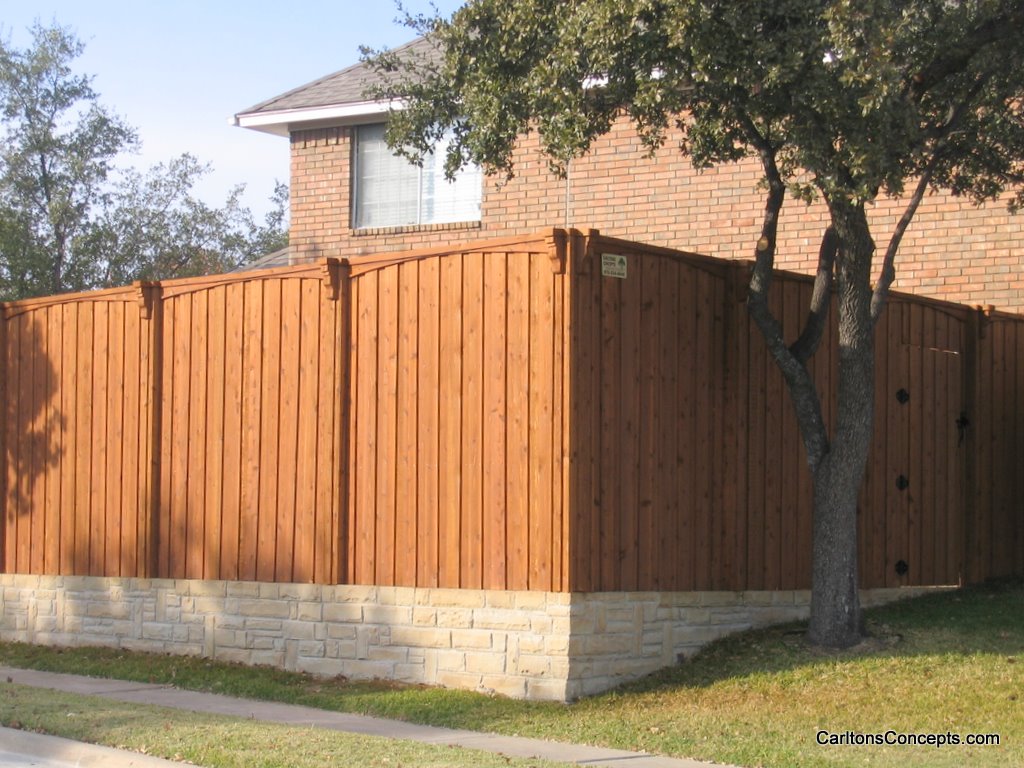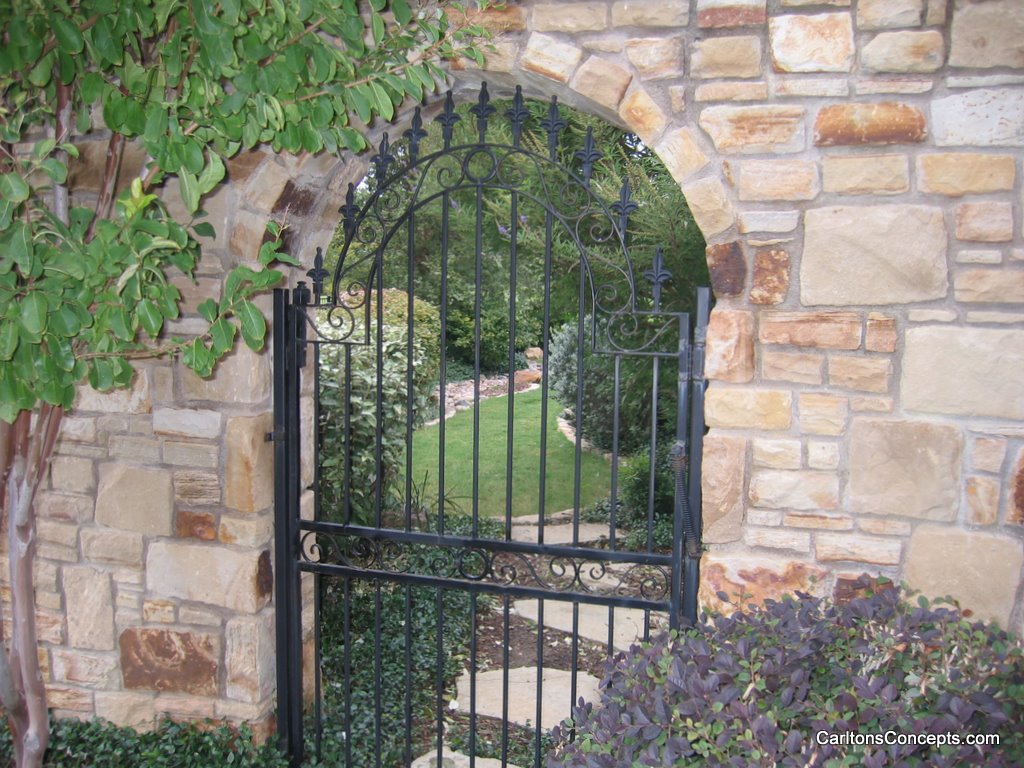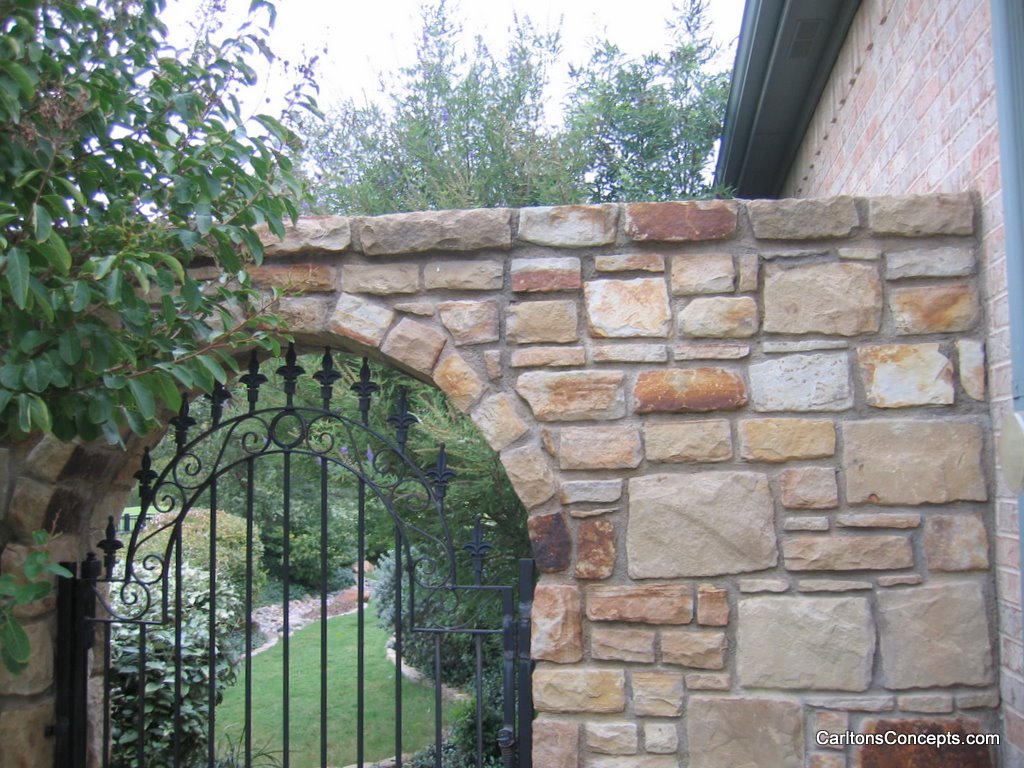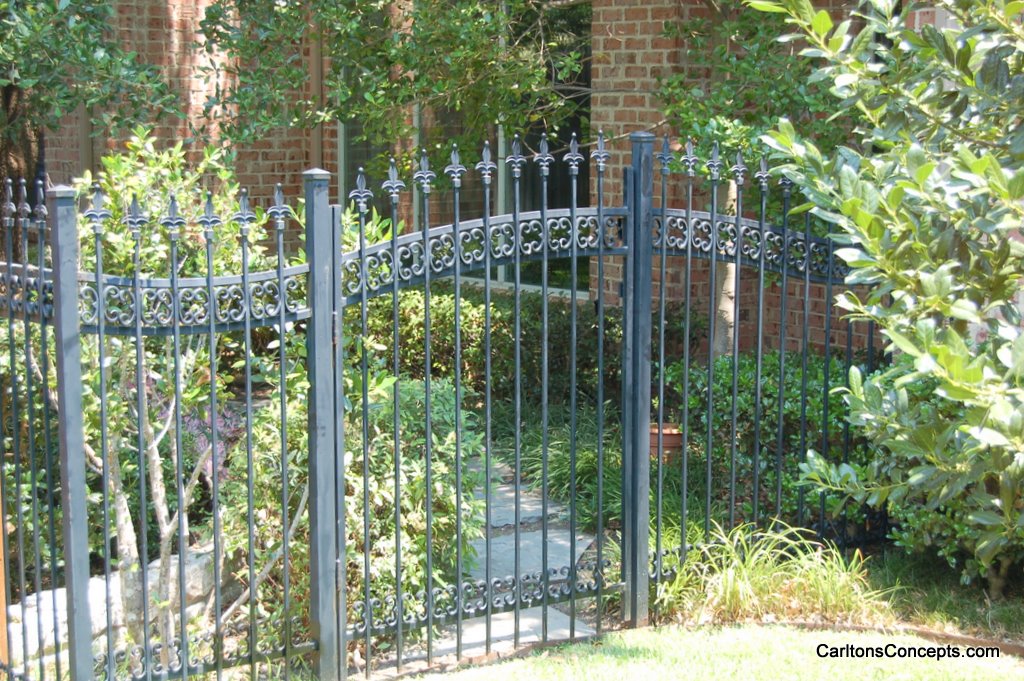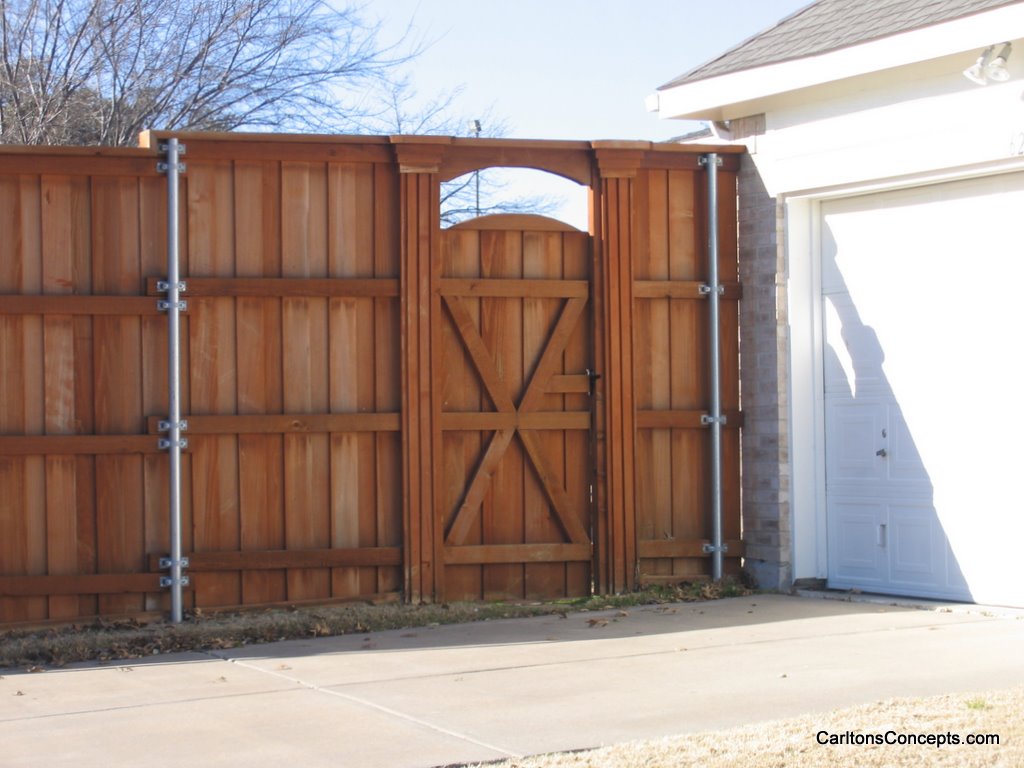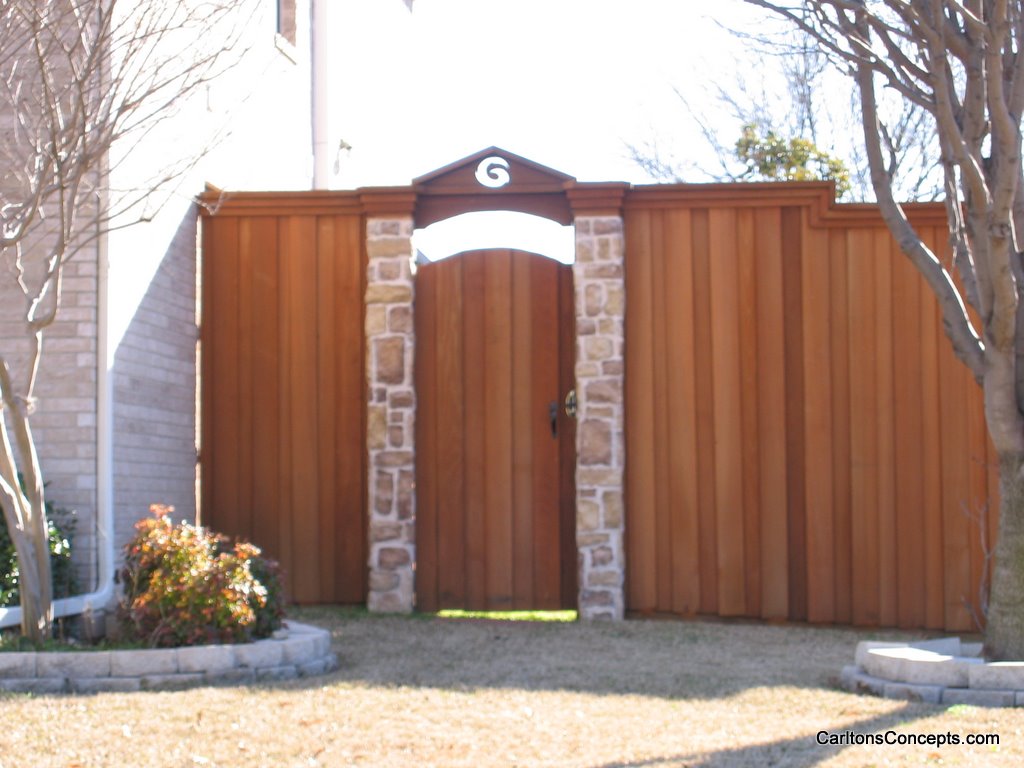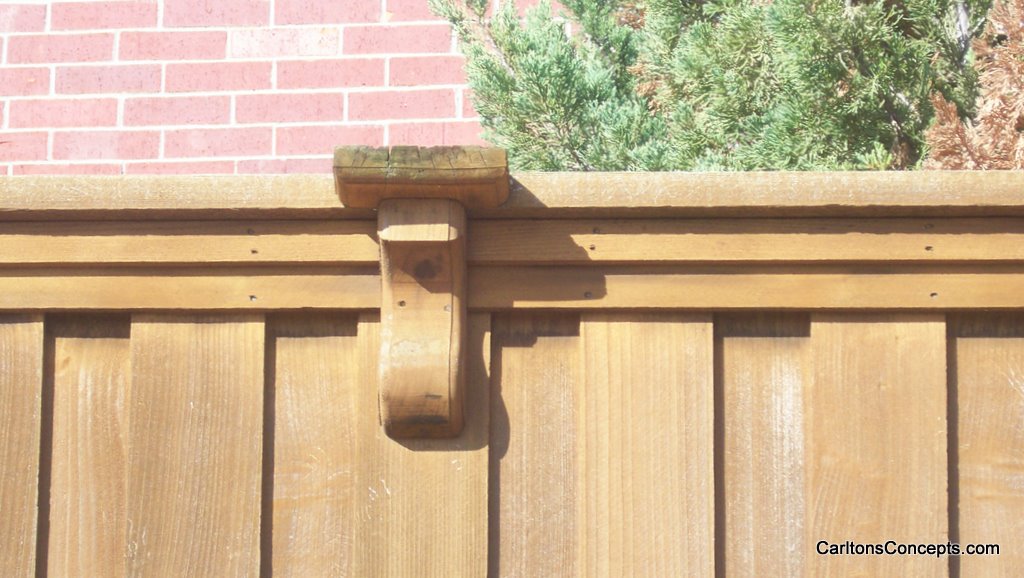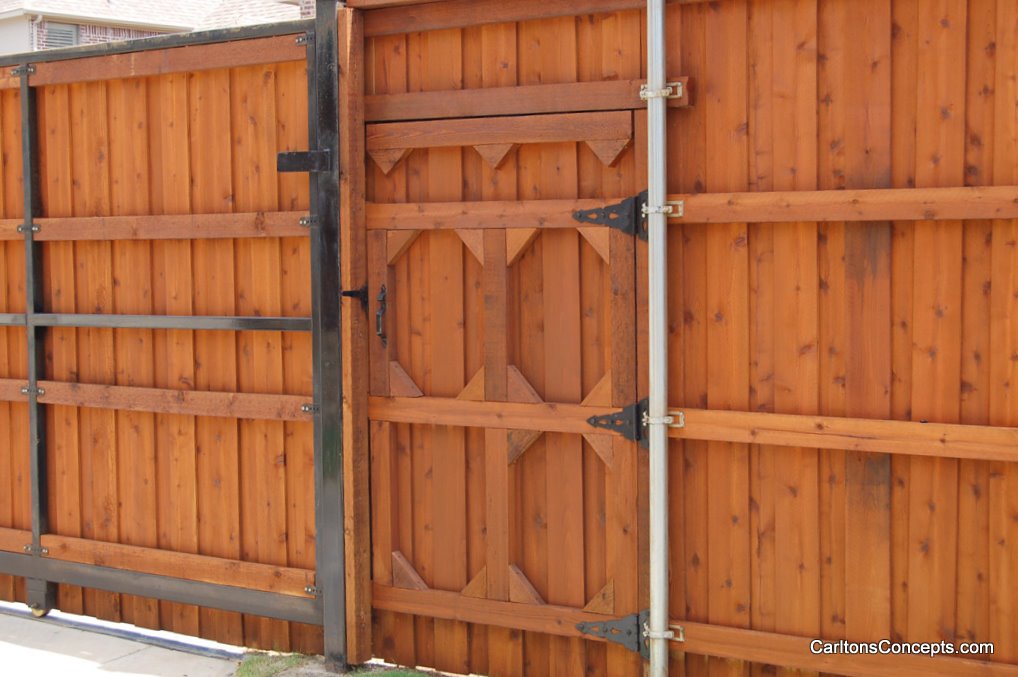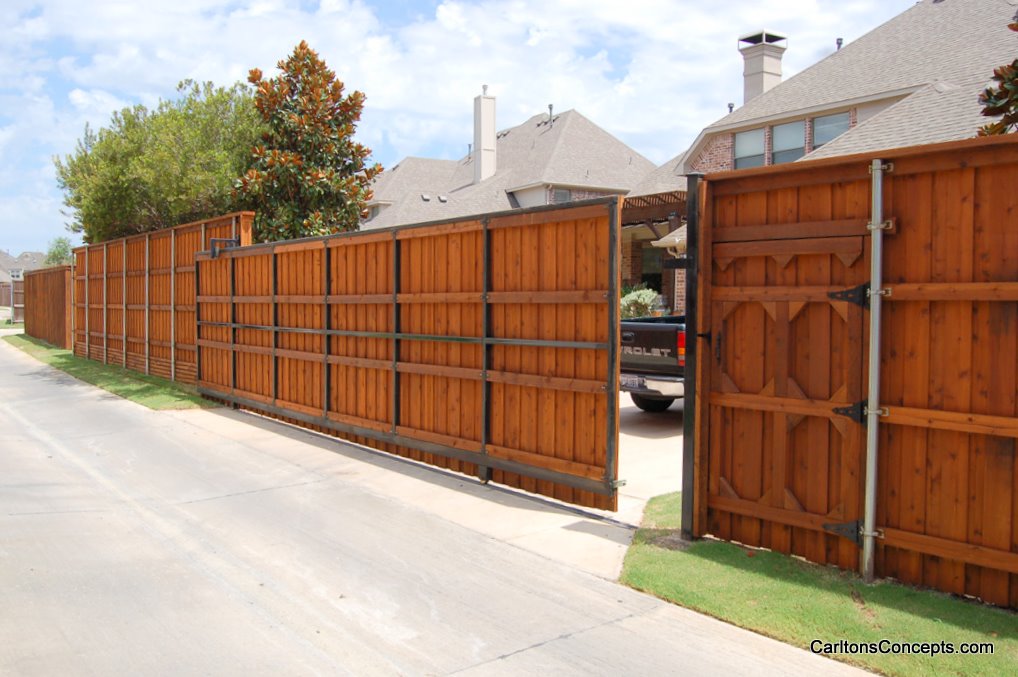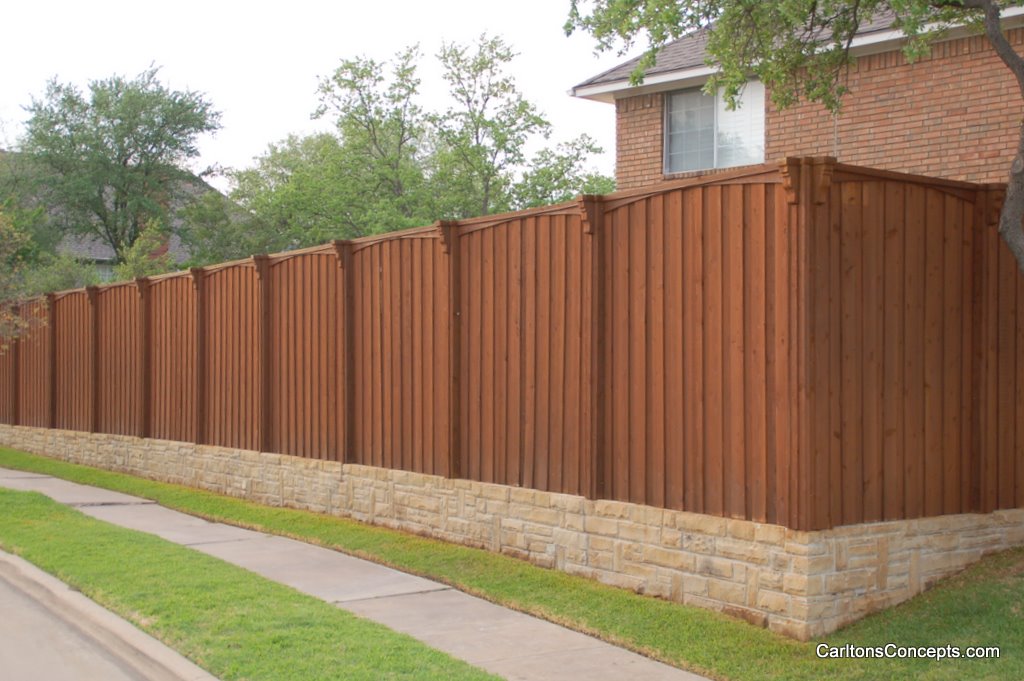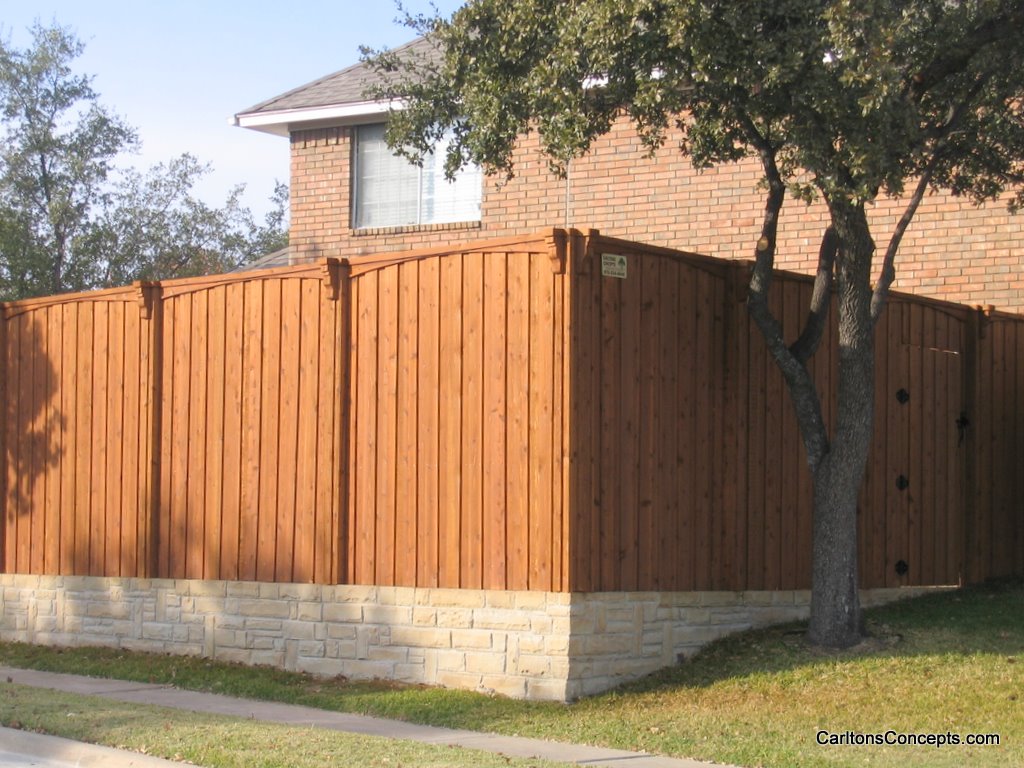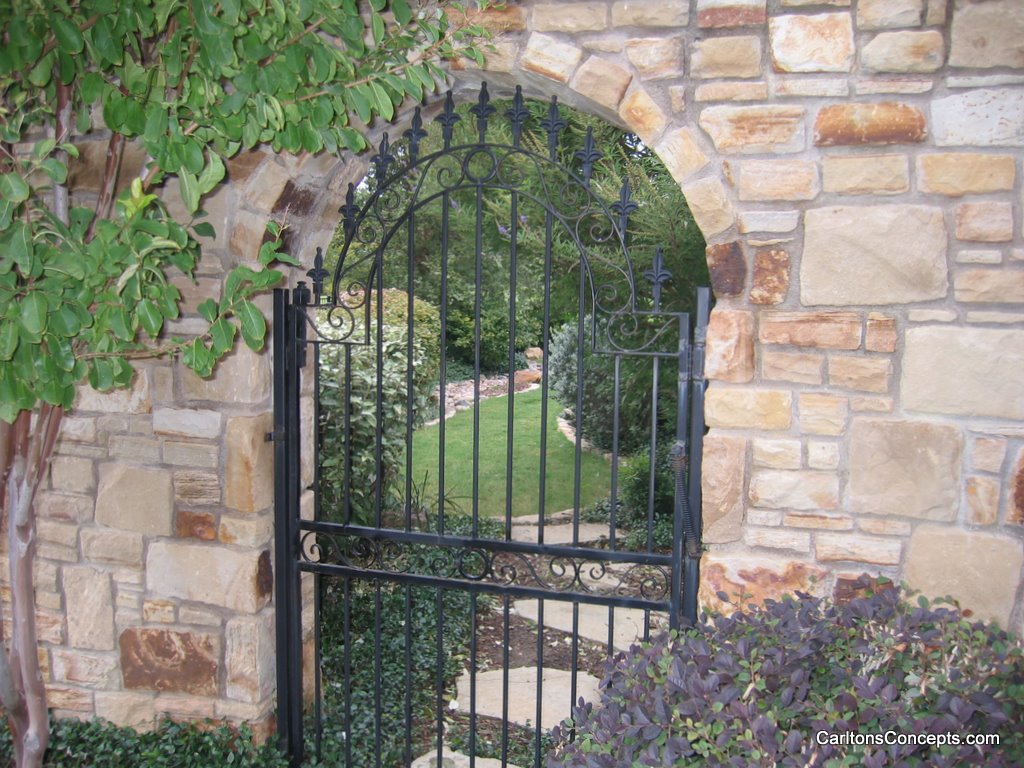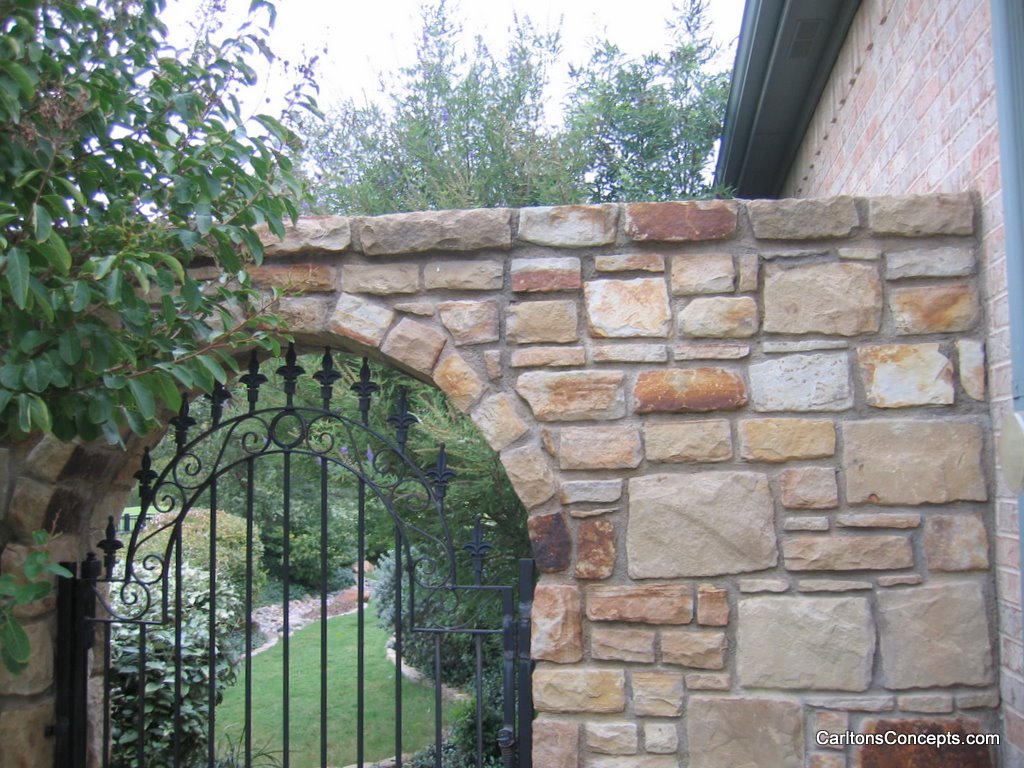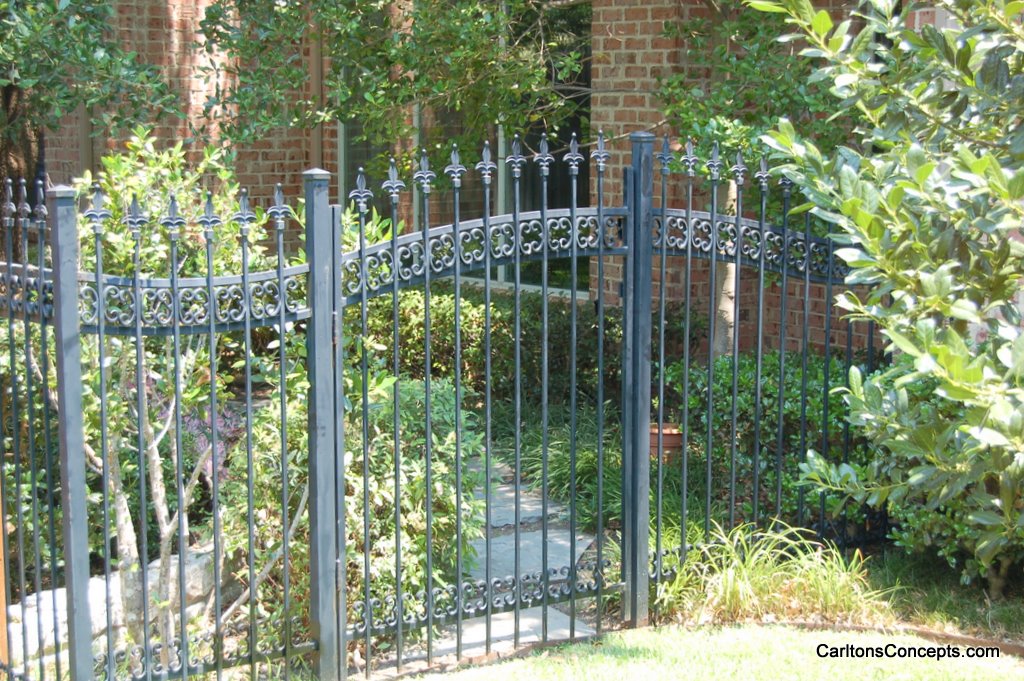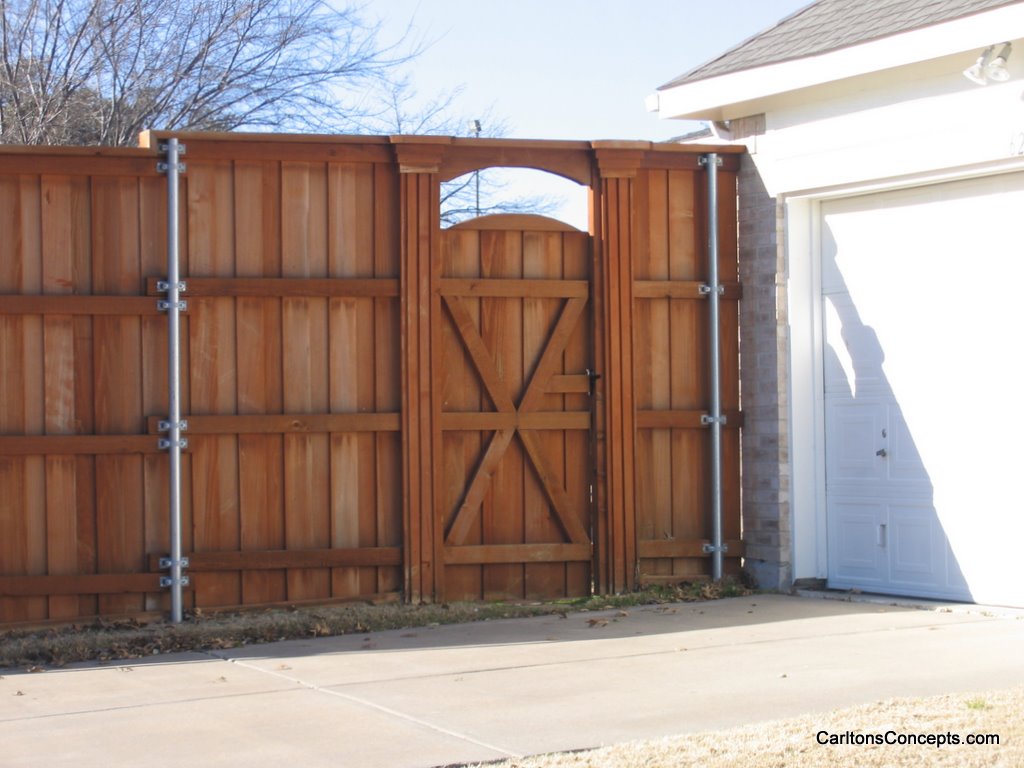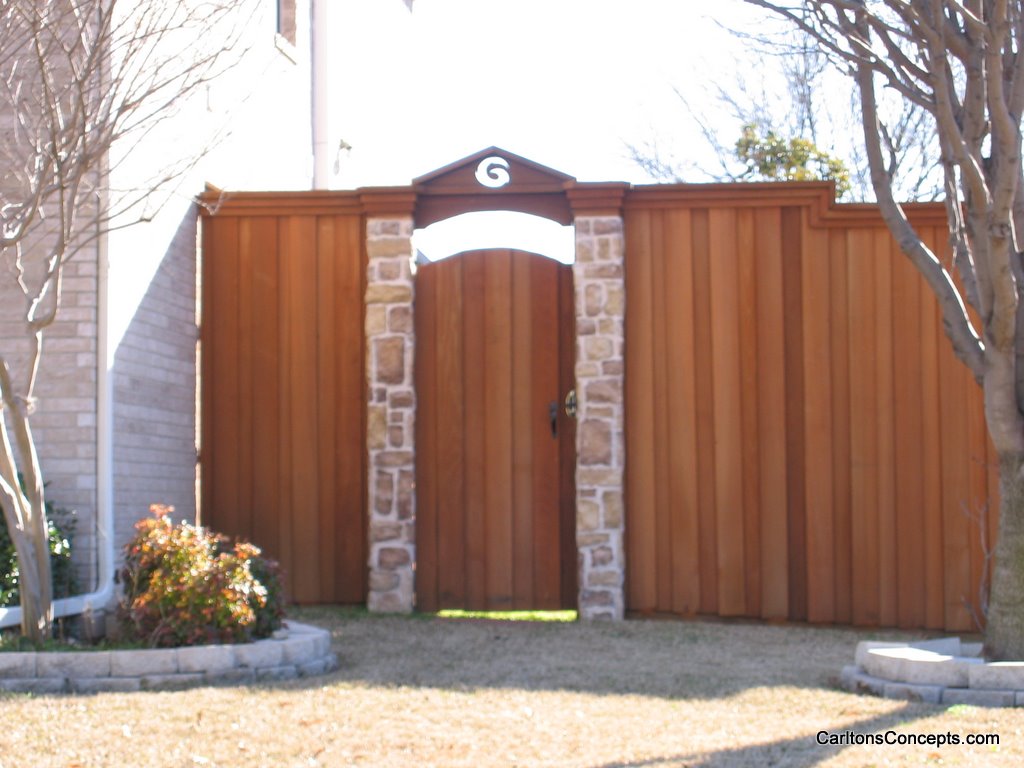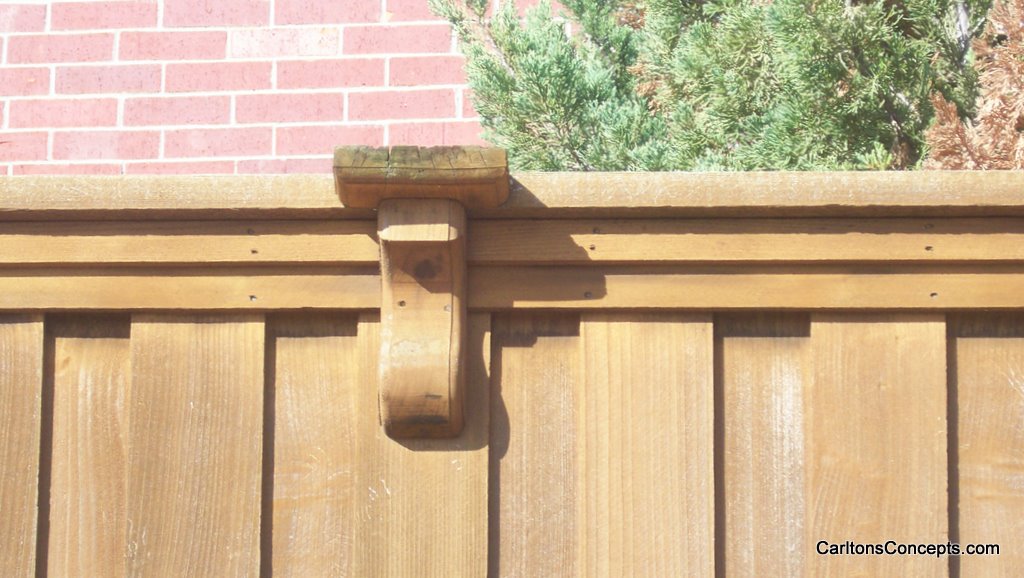 Carlton's Concepts provides our 30 years of landscape design and outdoor construction expertise to help you create the perfect fences and gates in many styles for customers to choose from. All new fence construction comes with a one year construction guarantee.
Custom Wood Fence
Decorative Wrought Iron
Automatic Driveway Gates
Fence Repair
Wood Fence Staining
Fence/Gate Refinishing
Fence/Gate Restoration
Retainer Walls
An Automatic Gate can serve many residential purposes. To enlarge your yard we can install a Sliding gate across your driveway. Slide Gates can give you security and privacy and ease of entering your driveway with a Remote Gate.
New technology in wood fencing decreases the problems of the past such as warping and rotting making wood fencing a practical solution to many consumers. Easily adaptable to many kinds of construction, wood lends itself to a wide variety of unique designs that enhance the aesthetics of any setting. The unique natural characteristics of wood fencing combine privacy with warmth and beauty.
We provide custom-built stone retainer walls and wood fences, pool equipment screening fences, and wrought iron. Aside from the unsurpassed strength of stone it also brings enduring beauty to any structure.
We use only the highest quality materials and adhere to industry standard best practices on every fencing project we undertake. The result is a beautiful, strong, secure fence that meets your needs and will last for years to come.
PHONE
972-382-4190